Aaron Ringel is a creative idealist with a passion for helping others and solving complex problems.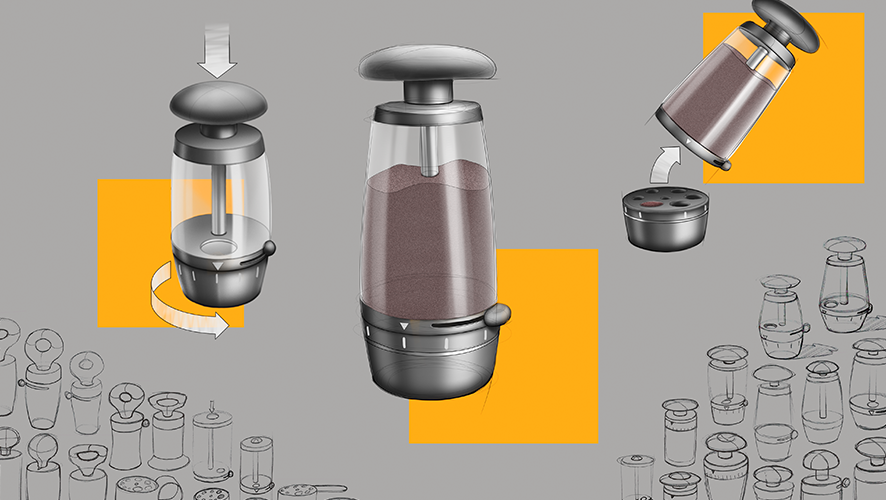 Aaron first discovered industrial design after deciding to change his initial plans of going into the medical field, instead focusing on something more creative. Art had always been a passion of his ever since he was a little kid, but he was driven by a desire to tackle big problems and create a positive impact. Design gave him the balance that he was seeking by combining creative problem solving, artistic expression, and the ability to improve lives.

As a student in DAAP, Aaron has contributed to a wide range of projects. He has gained experience working with five different companies, spanning many different product categories. These experiences include toys, retail displays, and several consulting firms where he was involved in projects ranging from highly specialized medical tools to small, local startups. He also has experience conducting extensive user-centered research, and has worked on aspects of soft goods and UI. Other notable achievements include being listed on three Boeing patent applications, and receiving the distinction of "Commended" by the Royal Society for the Arts (RSA) annual Student Design Awards. Outside of class, Aaron's work with the student organization Design for America (DFA) has been particularly fulfilling to him because of its diverse group of students and focus on tackling real world problems.

After graduation Aaron aims to create a positive impact through work in a collaborative environment. Health and wellness is a particular area of interest for him. However, Aaron values variety and likes pulling from a diverse skillset to tackle a broad range of complex problems. He's happiest with a good idea and a hot cup of coffee.