Hayden Lapiska is a hobby collector who wants to marry modern design with traditional craft.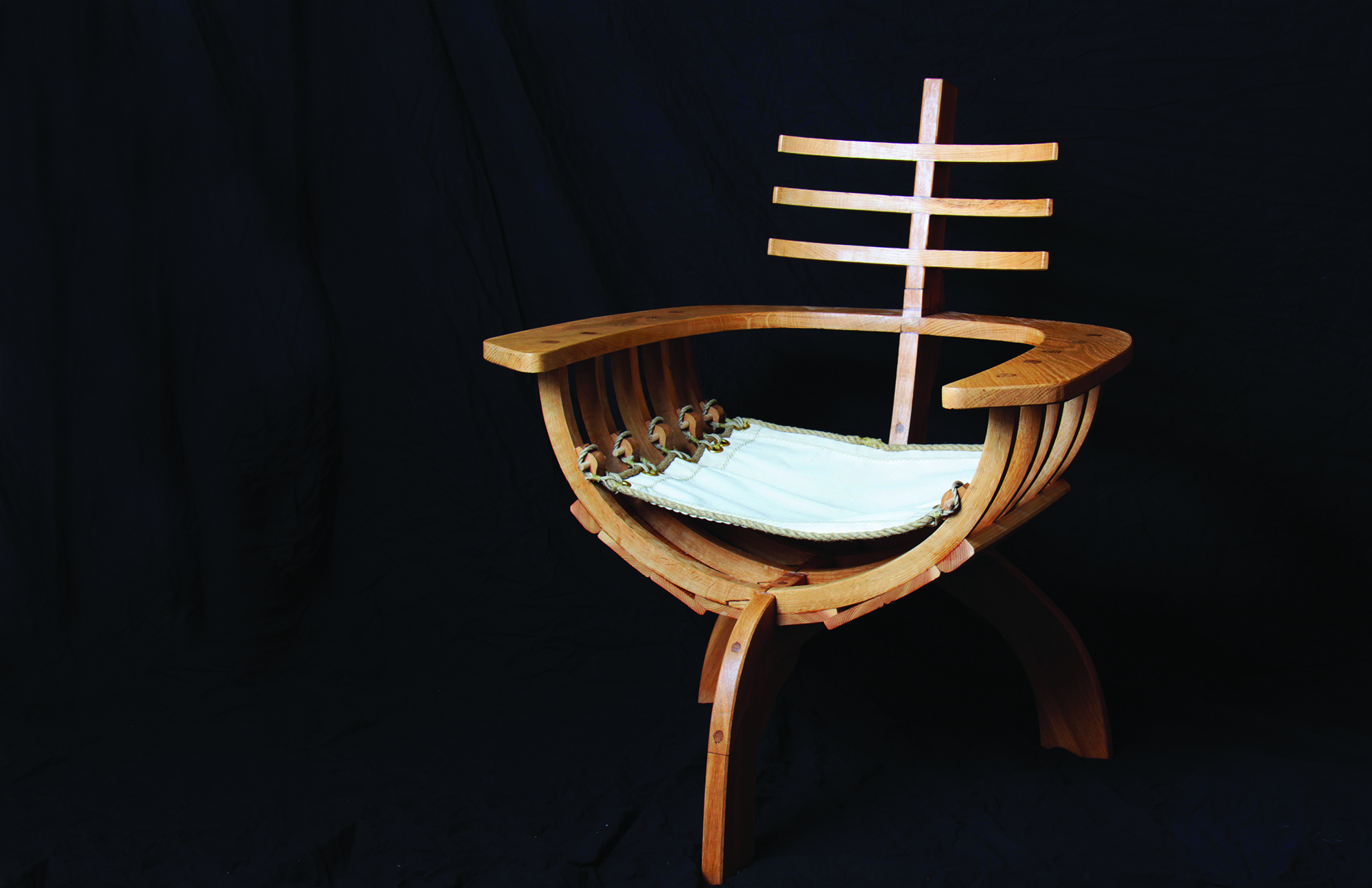 Hayden Lapiska came a long way from Dallas, Texas to Cincinnati to become a part of UC's DAAP program in industrial design. Initially intending to become an engineer, the prospect of a school experience with no overtly creative aspect seemed unattractive, as he had spent most of his free time creating and drawing. After writing out a description of his ideal major which he called "Conceptual Engineering", he began researching different aspects of how this imaginary major could tie into a real degree. As luck would have it, "Conceptual Engineering"and industrial design were practically the same thing, and after discovering that this was a real career path, choosing of UC was an easy decision to make.

Part of what made that choice an easy one was the incredible co-op program. Throughout the 5 year program, Hayden tried to put out as many feelers as possible, seeing the mandated co-ops as a safe and easy way to explore all the possibilities that an industrial designer had in the workplace. Starting with men's and women's leathers at Fossil in Dallas, he was quickly exposed to the corporate feel and environment of a large company, but wasn't quite sold on soft goods. Ingersoll Rand in New Jersey offered a much smaller work structure and a completely different design process as Hayden worked mostly on electric and pneumatic tools. A semester at Nerf in Hasbro's Rhode Island location, however, really got him sold on toy and game design and another semester working for the boy's team at Spinmaster in Los Angeles cemented that preference in his mind. Toys are meant to bring joy, and they need to be cool. A kid won't be sold on a Nerf gun if you explain to him that it is Bauhaus inspired. It must be exciting, and that excitement also extends to grown-up kids.

After finally being released to roam the world at the end of the Spring semester, Hayden intends to take a little bit of time to himself before diving into proper adult-hood. Currently, he is laying out plans to take on a survivalist canoe trip into the wilds of Canada with a friend followed by a several week voyage aboard Picton Castle, a World War I minesweeper turned sailing ship, from Bermuda to Nova Scotia. Should he survive these excursions, he will be playing it by ear, traveling when possible, until the end of the year when he will be trying to secure preferably a toy or game design job in New England. It's a big world out there, and there plenty of toys that don't exist, ships that need crews, and objects that need creation to confuse future archaeologists, so that should keep Hayden busy for a bit.